Bailey talks pledge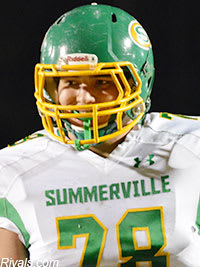 [rl]
South Carolina offensive line coach
Shawn Elliott
has built a strong 2015 recruiting class on the offensive line that is now highlighted by the acquisition of in-state lineman
Zack Bailey
.
The 6-foot-5, 300-pounder announced a verbal commitment to USC via social media early on Monday morning.
"It really came down to what I wanted to study. I thought about doing mechanical engineering at Clemson, but I've always wanted to do criminal justice and become a cop," Bailey told GamecockCentral.com. "I kind of went with my gut. Carolina has a good criminal justice program. It's nicer that it's only an hour and a half away from home but it really wasn't a big deal. I just decided Carolina was going to be a better fit for me."
In addition to his preferred field of study, the Gamecock program had other factors that drew Bailey towards Columbia. His longstanding relationship with Shawn Elliott played a big role in the decision.
"I like the way Coach Elliott coaches. It reminds me a lot of some of the coaches we have now," he explained. "Hyper, the activeness, I know I'm going to get pushed hard. There are going to be days where it is miserable but it's for my own good. That's what coaching is."
Elliott had a chance to receive advance notice of the news, and received a payoff on the time he invested in recruiting Bailey and coaching him during a pair of the Gamecocks' summer camps.
"I told them yesterday, but I didn't want go public until today. I wanted to be able to tell my mom and dad and grandma before they found out from everyone else. He was happy," Bailey said. "He's been recruiting me since I was a sophomore. I went up to his camp and loved what he saw and I went to another camp and he loved what I saw. He was real happy that he finally got me. It's been a long process."
While Bailey thought about visiting another program or two before he finalized a decision, he wanted to get the process over with before his senior season and said that he is set on his choice.
"There are some schools I still wanted to see, but it was the right call for me," he said. "I'm 100 percent done. I really doubt I'll go and see any other schools."
The Lowcountry product could play guard or tackle at the next level for South Carolina. He broke down what he hopes to accomplish once he arrives to USC's campus next summer.
"I'll be in the weight room this summer and I want to get bigger and stronger and faster and make sure I do endurance, stuff like that. If they redshirt me, that's fine. If not then I'll go up there and try to fight for a starting position. I'll be a freshman but I'm willing to do whatever helps the team. I don't mind trying to start, but at the same time I don't want to be handed a spot. I want to fight for it."
The Summerville product checks in as the nation's fifth-best offensive guard prospect according to Rivals.com and could play either guard or tackle for Elliott at South Carolina.
During the recruiting process, Bailey drew scholarship offers from Clemson, Florida, Florida State, Georgia Tech, Miami, North Carolina, Syracuse, and Southern Cal. His area recruiter for the Gamecocks is running backs coach Everette Sands with heavy involvement of course from Elliott.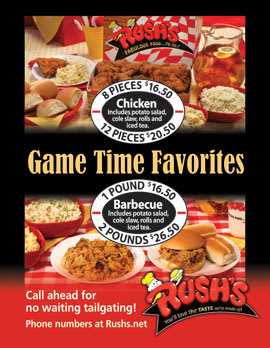 Click
Here
to view this Link.