WBB: Roster Breakdown Part 3 - Newcomers
South Carolina has a loaded roster for the 2021-22 season. All 11 players from last season's Final Four team return, plus four freshmen in the nation's top-ranked recruiting class, along with one of the most-coveted transfers in the country.
Figuring out how to put all the pieces together will be a challenge. This week we'll take a look at how everyone might fit in. We've already broken down the returning players, now we look at the newcomers. It's harder to predict how freshmen will perform until they actually get into practice, but it's worth a try.
WBB: Roster Breakdown Part 1 - Returning Starters
WBB: Roster Breakdown Part 2 - Returning Reserves
Kamilla Cardoso (6-7, Sophomore, Post)
13.6 ppg, 8.0 rpg, 2.7 bpg, 1.8 tpg, 23.5 mpg, 57.6% FG, 60.2% FTs
Pros: Cardoso was Syracuse's leading rebounder and second-leading scorer last season despite only playing 23.5 minutes per game, fifth-most on the team. She was expected to be Syracuse's centerpiece next season.
Cons: Cardoso attempted 103 free throws last season, more than four per game, but she only connected on 60%. That's not much better than she shoots from the floor, and a higher percentage would punish opponents for fouling her. Cardoso also committed a lot of turnovers given her minutes.
Needs to improve: Cardoso didn't foul out of a game last season, but she lived on the edge. Cardoso picked up four fouls on five occasions (basically every five games). Foul trouble was one reason Cardoso didn't log more minutes. Playing on the same team as Aliyah Boston - whether or not they are on the court together - should help both players stay out of foul trouble.
Projection: Cardoso would have been the starting center the moment she walked on campus for just about every program except South Carolina. She's not going to bump Boston from the starting lineup. Could they start together, with one (most likely Boston) sliding to the four? My first instinct is no. From the opening tip you want to establish Boston in the low post and get her going, and you do that by starting her at center.
But then I think back to the 2015 Final Four team. That season Elem Ibiam and Aleighsa Welch started on the front line, and every game they were replaced at the first whistle following the first media timeout by Alaina Coates and A'ja Wilson. That forced opponents to prepare for two very different looks in the first ten minutes, while also serving as a reminder that your starting five isn't necessarily your best five or finishing five. I could see a benefit to starting a super-huge, gigantic lineup, and then doing a 180 by going to a small, fast lineup and daring opponents to adapt.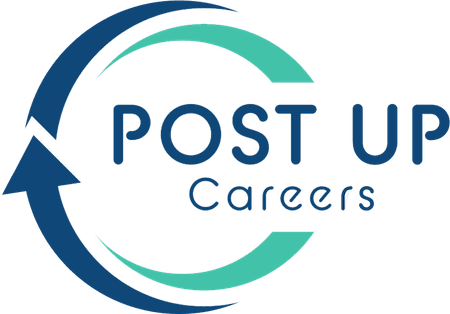 Sania Feagin (6-4, Freshman, Forward)
#4 recruit, McDonald's All-American, Naismith All-American, invited to Team USA U19 trials
Projection: There are some who think Feagin has the biggest upside of any player in the class. She has guard skills in a power forward body and can block shots or shoot threes. Watching her highlights, she looks an awful lot like Mikiah Herbert Harrigan - except that she is bigger and a better ball-handler. Whether that carries over to college remains to be seen. After all, Herbert Harrigan didn't become Mad Kiki until her senior season. Before Cardoso transferred in, Feagin was probably going to make the rotation by default. She probably still does - her skillset as a stretch four is too valuable - but anything more than 6-8 minutes she will have to earn.
Bree Hall (5-11, Freshman, Guard)
#14 recruit, McDonald's All-American
Projection: The "unheralded" member of the class would be the gem for many programs. Compared to the other three freshmen, Hall was a late bloomer. She was always considered a strong defender, but her offensive game, particularly her shooting ability, developed during her senior season. Hall would be wise to learn the same lesson Brea Beal learned as a freshman: there are only so many shots to go around, but there is always playing time for defense.
Raven Johnson (5-9, Freshman, Point Guard)
#2 recruit, Naismith High School Player of the Year, four-time state champion, McDonald's All-American. Iverson Classic selection, invited to Team USA U19 trials
Projection: Johnson ranks alongside A'ja Wilson as the Gamecocks' most decorated recruit ever. Johnson has the look of a star, from the confidence to the nickname ("Hollywood") to the fancy passes to playing with the boys in the upcoming Iverson Classic. However, barring injury to Destanni Henderson or Zia Cooke, Johnson won't start as a freshman, but she will play. South Carolina made it through last season without ever finding a backup for Henderson, who rarely got any rest. Henderson should benefit from a lighter workload, and Johnson could allow Henderson to play off the ball some this season to take advantage of her shooting ability.
Saniya Rivers (6-0, Freshman, Guard)
#3 recruit, McDonald's All-American, two-time Gatorade state player of the year, 2021 coaches' state player of the year
Projection: Rivers averaged nearly 37 points per game as a senior. She can score off the dribble or from behind the arc. She's also a strong defender, and she has good size and athleticism for her position. Basically, Rivers is the complete package, as you'd expect from the #3 recruit. The Gamecocks don't need her to step in and score 20 points per game though. Her scoring ability should help open up the floor on offense, but Rivers, like Hall, is probably going to earn playing time next season more for her defense.