Back to square one for Ward, defense
[rl]
A month ago, Steve Spurrier questioned why South Carolina had just one defensive player on the media's preseason All-SEC team.
But after watching in horror as South Carolina's defense was shredded by Texas A&M for 680 total yards on 99 plays, 39 first downs and a 71 percent third down conversion percentage (12-of-17) without forcing a turnover in Thursday night's embarrassing 52-28 loss at Williams-Brice Stadium, he figures that might have been one too many.
"I think our players are better than what they showed, but I don't know," Spurrier said after USC's 18-game home winning streak was snapped by the Aggies in surprising fashion. "We had no pass rush and coverage was so-so. We have no pass rusher, I guess."
Defensive coordinator Lorenzo Ward shouldered the blame in the wake of USC surrendering the most yards in school history, overtaking the 651 allowed at Arkansas in 2007.
"It starts with me as a coach," Ward said. "I didn't have the guys ready to play like I thought I did. We have to take responsibility for our players as coaches. We didn't have them prepared to play. We missed a lot of tackles in the open field. They did a good job getting us into one-on-one situations and trying to take advantage of our youth."
Seven of the 11 defensive starters were freshmen or sophomores, including a pair of two true freshmen (CB Al Harris Jr. and OLB Bryson Allen-Williams), but Ward refused to accept lack of experience at various positions as a reason for USC's dreadful performance on Thursday night in front of more than 82,000 fans at Williams-Brice Stadium and an SEC Network national TV audience.
"We put them out there, so they should be ready to play," Ward insisted. "They did exactly what we prepared for. They motioned the (running) backs out to create some empty formations. We worked that. We figured they would get us in space. I thought we would tackle better in space and we didn't."
Four Texas A&M scoring drives of 75 yards or more consumed less than three minutes, three coming in a 21-point second quarter when the Aggies' offense asserted their dominance They finished the game with a 17-play, 78-yard drive that ate up the final 10:05 on the clock.
Eight Texas A&M possessions gained 66 yards or more.
How does USC respond to the bitter pill of Thursday's horrendous showing? Do they go back to square one or just make some tweaks ahead of next Saturday's East Carolina game? Ward hinted few major changes, especially in personnel, are coming.
"We definitely have to tweak," Ward said. "We're going to play all the players that played tonight. They will continue to play, but we have to get better. We have to get better as coaches and we have to get the players better. The guys that can tackle and line up and challenge people, that's what we have to do here."
Unlike Spurrier, Ward hesitated to describe Thursday's battle between the Texas A&M offense and the Gamecock defense as a mismatch.
"I don't know if it's a mismatch because we have guys on scholarship just like they do," Ward said. "Their guys were better today. We have to get better if we're going to have a chance to win some ballgames this season."
USC had one sack and three quarterback hurries out of 60 pass attempts by Texas A&M quarterback Kenny Hill, who had loads of time all night long to pick out open receivers running downfield as the Texas A&M offensive line afforded him virtually bullet-proof protection.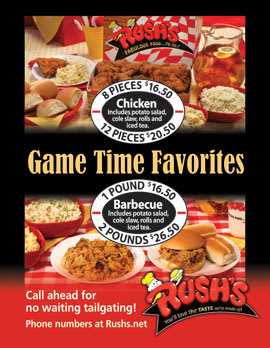 Click
Here
to view this Link.
"We had zero pass rush," Spurrier said. "We don't have a pass rusher right now, I guess. I knew their offensive line was pretty good. They mentioned they thought had a real good O-Line. They looked like they do."
Texas A&M allowed 21 sacks in 13 games last season (fifth fewest in SEC), and with four of five starters returning along the offensive line, most analysts did not expected that number to rise significantly.
"They didn't give up a lot of pressure with Johnny (Manziel) even though he held the ball for a long time," Ward said. "We knew their offensive front was good. We thought we could create some one-on-one battles, but obviously we didn't win them."
Even though Hill was making his first career start in a hostile environment, the sophomore signal caller threw for 511 yards, the most ever allowed by USC to a single passer, surpassing the 485 yards by Georgia's Eric Zeier in 1994.
"Hopefully, you never think you're going to give up 500 yards passing," Ward said. "We gave up 680 yards of total offense and 99 plays. That's the most plays I've ever been a part of since I've been a defensive coach, period. That's way too many plays. We have to get them off the field on third down. We had some situations where we could have, but we didn't.
"Again, that's my fault. I have to get them ready to play."
Where does USC go from here? Preparations for East Carolina, another high-tempo offensive team, begins Monday in earnest. Meanwhile, whatever weekend plans Ward and the defensive coaches had have undoubtedly been shelved (except for recruiting, of course) in favor of dissecting the game film from Thursday night's debacle second-by-second in order to determine what went awry.
"We'll regroup and come back and try to fight again against East Carolina in nine days and see if we can look like we know what we're doing as coaches and put our players in position," Spurrier said.
Ward added: "We have to start with technique and fundamentals. Tackling is fundamentals. You have to do it live. We have to create some live situations, hopefully in practice. We have to get better in tackling because East Carolina is going to spread us out just like Texas A&M did."
Will the newfangled 3-4 alignment survive Thursday's nightmarish debut? Minimally, some tinkering could be required before the Pirates come to town.
"I've been reading like you guys about our new 3-4 defense," Spurrier said. "Did anybody like that 3-4 defense? But I don't know if it would have mattered if we had played a 6-6 defense. I don't know if 12 players would have helped that much. We have some coaching decisions to make to see if we can't find a pass rush somehow. We have to find some way to rush the passer."
Ward maintained USC tinkered with adjustments during the game to try to fix the nonexistent pass rush, but nothing worked.
"We tried to make it simpler," Ward said. "We were bringing pressure, but couldn't get there with pressure whether we ran a max blitz or zone pressure. We still didn't get there, so we decided to dial it back and just bring a linebacker. The first (and only) sack we had we brought a linebacker and tried to take some of the air out of the coverage by playing man free."
After spending countless hours in the spring and summer months implementing the defense, Ward contended the 3-4 scheme is here to stay.
"I don't think it's the system," Ward said. "Whether we're in the 4-2-5 or the 3-4, we have to tackle and play in space and we have to find a way to get to the quarterback. Regardless of what defense we're in, it's the same deal."
Early in Thursday night's game, USC employed mostly man-to-man coverages, but shifted to zone when the man schemes proved ineffective.
"They started to beat us (in man), so we started to play a little zone," Ward said. "Then he (Hill) had a long time to throw the football. So, we went back to man-to-man. We probably played 60-40 man."

Click
Here
to view this Link.
DM