Elliott pleased with O-Line signees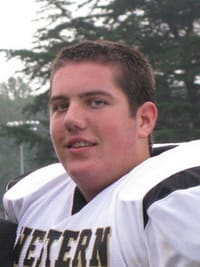 After being neglected for a three-year stretch (2007-2009), South Carolina's offensive line recruiting has gathered momentum in the last two years.
The latest class of five prospects, including two that have already enrolled, gives the Gamecocks 10 offensive line signees in the last two years, replenishing a position badly in need of reinforcements.
And no one is happier about that than offensive line coach Shawn Elliott, who has been forced to deal with manpower shortages in his first two seasons with the Gamecocks.
For the first time in years, USC is starting to build some legitimate depth along the offensive front.
"Numbers are critical when you recruit offensive linemen," Elliott told 107.5 FM The Game on Thursday afternoon. "You try to bring in four or five each year and you hope at least three of them pan out. If you get all five to pan out, you've hit a home run. So, you can look for us to continue bringing in the numbers at that position and try to build the depth there."
The five offensive linemen signed by USC this year come from four different states - South Carolina (Mason Zandi), Georgia (Joe Harris), Florida (Cody Waldrop) and North Carolina (Brock Stadnik, Clayton Stadnik).
Two of them (Harris, Brock Stadnik) are four-star prospects.
"We got some quality players," Elliott proclaimed. "We're excited about all these guys and the opportunity they have to come in and help us continue to build the foundation that we've laid with the last couple of recruiting classes. Hopefully, we will continue to build that."
USC recruiting coordinator Steve Spurrier Jr. insisted Wednesday during the annual Signing Day press conference that USC will strive to sign at least four or five offensive linemen every year. Elliott reiterated that claim on Thursday.
Since Elliott took over as offensive line coach in January of 2010, USC has signed a total of 17 offensive linemen in the last recruiting cycles. Thirteen of those signees are expected to be on the fall 2012 roster.
"It's kind of a feel thing," Elliott said. "When I meet them personally, I look into their eyes and I see what they have inside of them. I want a leader, a hard worker, a guy that won't turn away from a lot of things and hit things in a straightforward manner. They should say, 'bring on the competition, throw everything you have at me and coach me hard.'
"I want guys who will lay it on the line and take it to the opponents every Saturday afternoon. The first thing I want is a fighter. If they can fight and have the size and strength and we can teach them the scheme and technique, we can make them a great football player. I look for those guys with that look in their eyes. It's like a handshake with some guys."
In short, when Elliott evaluates a prospect, he looks at a number of factors beyond physical characteristics such as winning, level of coaching, weight program and mindset.
Another important consideration is the desire to play for USC.
"I'm not a guy that is going to go out there and beg and chase and plead for some guy to come to the University of South Carolina," Elliott said. "The players we want here are the guys who want to be here. They're not going to play games with us. Now, some guys like to be recruited and we're going to recruit them hard. But there have been some situations where guys try to run the show. I usually try to not go along with it."
Three signees are no longer involved with the program: Quincy McKinney (2011), Du'von Millsap (2010) and Tramell Williams (2010). Corey Robinson, another 2010 O-Line signee, has shifted to defensive line.
Harris (No. 20) was the second-highest ranked prospect in Georgia signed by the Gamecocks behind running back Mike Davis (No. 4). The Lithonia, Ga., native was rated the third-best offensive lineman available in the Peach State.
"He is going to be a tremendous offensive lineman for us," Elliott said. "He has great skills, feet, movement. The physical nature of how he plays. I'm really excited about him."
Waldrop (Seffner, Fla.) was rated by Rivals.com as the eighth-best offensive prospect in Florida, the No. 45 recruit overall. He was one of the anchors of an Armwood High team that captured the Class 6A championship in the Sunshine State.
The 6-foot-2, 300 pound Waldrop could be T.J. Johnson's successor at center.
"He is a tough, physical interior lineman that can play either guard position or the center position," Elliott said. "Winning plays a huge role. Anytime you get winners, they come from a decent football program. So they have the background, the fundamentals and the knowledge of the game, more so than guys from program that win three or four games a year. In the end, you want a winner because he knows what it takes and he can bring something to the table."
The Stadnik brothers from Greensboro, N.C., officially became Gamecocks when they enrolled for classes in January. Between the two, Brock is the higher-rated prospect as seen by his lofty Rivals.com ranking. He was rated the No. 2 offensive line prospect in North Carolina and the No. 36 offensive tackle prospect nationally.
Because he will participate in spring practice, Brock Stadnik will be given an opportunity to earn playing time in 2012.
The 6-foot-5 Brock Stadnik is listed as three inches taller and 22 pounds heavier than his twin brother Clayton.
"Both the Stadnik brothers have great upside," Elliott said. "They're a little different. Clayton will be more of an inside player, while Brock will play the tackle position for us. Both of those guys will do very well for us. Just the fact they're here on campus getting adjusted, getting a semester under their belt and getting in the weight room will pay dividends for both those young men."
Zandi was mostly utilized as a defensive lineman at Chapin (S.C.) High School, but he is being eyed for the offensive line by the Gamecock coaches. Because of his lack of experiences playing offensive line, he could fairly be described as a project.
Also, his 6-foot-9, 266-pound frame leaves plenty for room for physical development over the next year or so.
"He is very athletic looking," Elliott said. "He is a state champion in the shot put. A year ago (shortly before he verbally committed in early July), he was about 240. To have that kind of physical nature and athleticism to accomplish that says a lot about him. We were pleased we were able to pick him up. He has so much potential to come in and become a great football player. He has a mean streak and a great work ethic."
Elliott is losing three seniors from the 2011 team - Terrence Campbell, Rokevious Watkins and Kyle Nunn. Assuming all five 2012 signees qualify academically under NCAA rules, the USC offensive line will feature eight true or redshirt freshmen out of the 15 O-linemen projected as part of the 2012 roster.
Only three will be seniors: T.J. Johnson, Kenny Davis and Kaleb Broome. Out of that group, only Johnson has seen significant action.
2012 PROJECTED OFFENSIVE LINE ROSTER:
Kaleb Broome (Sr.)
A.J. Cann (RSo.)
Kenny Davis (Sr.)
Cody Gibson (RSo.)
Joe Harris (Fr.)
Kyle Harris (RFr.)
T.J. Johnson (Sr.)
Mike Matulis (So.)
Ronald Patrick (Jr.)
Brandon Shell (RFr.)
Will Sport (RFr.)
Brock Stadnik (Fr.)
Clayton Stadnik (Fr.)
Cody Waldrop (Fr.)
Mason Zandi (Fr)
Note: Scholarship players only.
Just because SIGNING DAY is over doesn't mean our coverage of the
big day stops. We have more analysis of USC's 2012 signing class, plus
all of our normal content on GamecockCentral.com. Don't miss a thing
FREE TRIAL.
D. McCallum