Gamecocks blanked in game one of doubleheader
SOUTH CAROLINA GAMECOCKS BASEBALL
TUSCALOOSA, ALA.—First game struggles continue for the Gamecocks in SEC play.
South Carolina fell into a hole quick and tied a season-low with four hits in game one of Friday's double header against Alabama, dropping it 9-0.
They've now lost all four series openers in SEC play and leave no more room for error if they want to come back and win their first conference series of the season.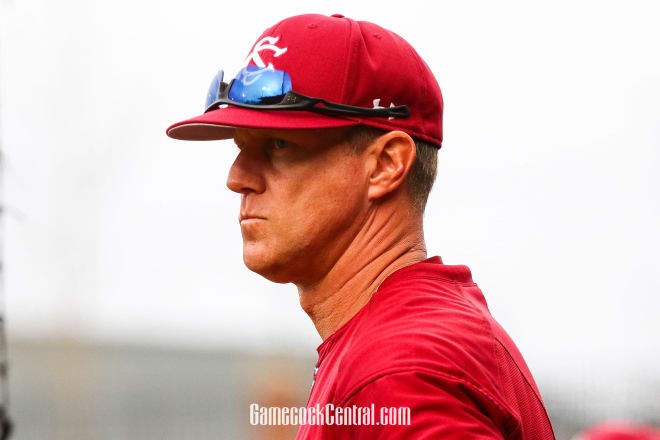 Offensively, the Gamecocks (18-12, 2-8 SEC) were shutdown by Tide starter Sam Finnerty, piecing together just four hits, tying a new season low, with two of those coming over the first two innings.
Also see: Name to watch in baseball recruiting
After a leadoff double from Jacob Olson in the second inning, the Gamecocks didn't have a hit until Luke Berryhill roped a one-out double to right field in the seventh inning.
It's the eighth time this season the Gamecocks have been held to five or fewer hits with six of those coming in 10 SEC games. They've now been shutout for the second time in five games.
They'd go hitless with runners on base (0-for-8) and were 1-for-8 in advancement opportunities. By comparison, Alabama went 6-for-22 with runners on and 11-for-23 in advancement opportunities.
Finnerty finished tossing a complete game shutout, the first of his career. He threw just 79 pitches, getting just five strikeouts but pitched quick all game long with 11 fly outs and 10 grounders.
It was a start to forget for Daniel Lloyd, who gave up nine runs on seven hits in just three innings, the shortest of his two SEC starts.
Also see: Latest scoop on a few big spring game visitors
He'd give up three as part of a 33-pitch first inning on a RBI single from Morgan McCullough before a bases-clearing double from Brett Auerbach.
In the inning after, Lloyd gave up a run on another McCullough single, then loaded the bases and gave up a grand slam to left to Tyler Gentry as part of a five-run second inning.
Lloyd ended his outing giving up a solo homer to T.J. Reeves in the third, finishing giving up those nine runs—all earned—striking out four, walking three and hitting a batter. Of his 83 pitches, 45 were strikes.
Cole Ganopulos and Parker Coyne stopped the bleeding, pitching the final five shutout innings, allowing just four hits.
Also see: Five things to watch in Saturday's spring game
Player of the game: Cole Ganopulos looked good in relief, scattering two hits over four shutout innings and striking out two.
Key moment: Down three at the time, the Gamecocks had a chance to get back in the game with a leadoff double from Olson and the meat of the order due up. Olson got to third with two outs but ultimately didn't score. The Tide scored five in the following inning.
Up next: Game two is tonight at 7 p.m. with Reid Morgan expected to start. It will be televised on the SEC Network.