Gamecocks land commitment from JUCO All-American
SOUTH CAROLINA GAMECOCKS BASEBALL
The Gamecocks continue to add to an already solid 2020 class Thursday, picking up a commitment from junior college infielder and NJCAA All-American David Mendham.
Mendham officially committed this afternoon, taking it public after visiting South Carolina over the weekend and touring the campus while taking in the Gamecocks' home opener against Charleston Southern.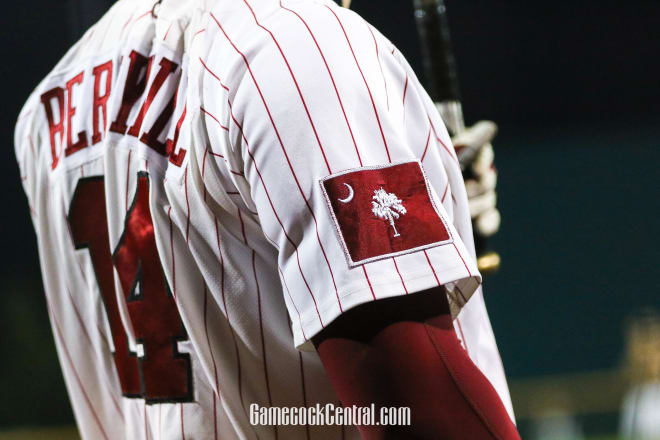 "What stood out about South Carolina was its tradition of winning which is real important to me," he told GamecockCentral. "Also the coaches were great and I liked being around them and I think they'll help develop my game. And the facilities South Carolina has are beautiful."
Also see: Looking at Saturday's early list of visitors
He was also able to check out Founders Park and left impressed with the setup.
"What impressed me most is that the facility's is setup exactly like a big league park," he said. "Where you can get all your work in all within the same facility. The facilities are top notch that's for sure."
Last season as a freshman at Connors State College, Mendham slashed .422/.533/.695 with 14 home runs and 85 RBI. He struck out just 23 times and walked 57 and was named a second team All-American.
He doesn't know specifically how the coaches want to use him yet, but Mendham is considered a third baseman but can also catch as well and is a power bat from the left side.
Mendham said he hopes to be a middle-of-the-order hitter who can drive in a lot of runs over his career.
"They like that I'm a left handed hitter that can drive the ball but is also very selective with my at bats and the pitches I swing at," he said.
Also see: What we learned from Saturday's blowout win
He's the second junior college commitment in the Gamecocks' 2020 class, joining right-hander CJ Weins.
The Gamecocks also already have 15 high school commitments in this group as well, with 12 top 500 prospects. PerfectGame has the Gamecocks' 2020 high school class as the fifth-best nationally.
Mendham becomes the latest member of the class and excited to see what South Carolina has to offer.
"I'm really excited to play in front of a great crowd every night and a chance to win the World Series," he said.