Gamecocks welcome bowl game and chance for redemption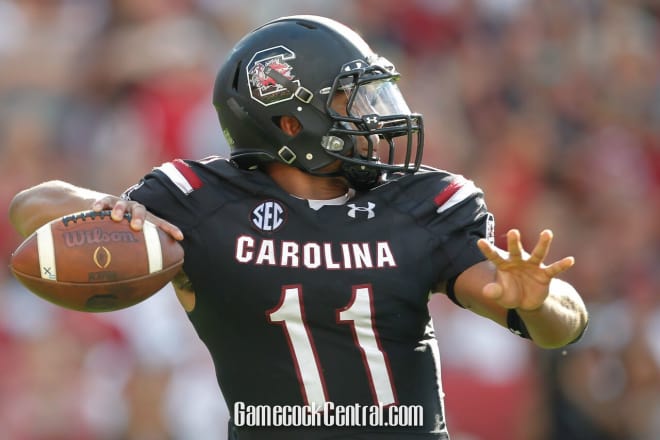 As the South Carolina players trudged off the field following the embarrassing 56-7 Palmetto Bowl loss to Clemson, many were glad they had another game to play before the 2016 season was put to bed.
Offensive lineman Mason Zandi yelled, "Let's go win a bowl game!" just before entering the visiting team locker room at Memorial Stadium.
At this point, it doesn't really matter where the Gamecocks play. Just playing another team in a bowl game will soothe the sorrow from a long and frustrating night in the Upstate.
"It will be good to go out there and play against somebody and take our frustrations out on them," Gamecock linebacker Bryson Allen-Williams said. "We can't be angry at each other. We just need to make our corrections and punish teams from now on. We have to go out and play South Carolina football every time we step onto the field."
Since 78 of the Gamecocks' 115 players are freshmen or sophomores, and USC didn't go to a bowl game last season, the upcoming bowl trip represents the first time most of USC's young players will play in a bowl.
"We're very young," Gamecock tight end Hayden Hurst said. "So, the results on the field from (Saturday) night aren't showing. But we have to stay patient and have faith because we have some talented players. Once we get comfortable in this offense, there will be a lot of special things going on at South Carolina."
Hurst joined the program prior to the 2015 season, so he has yet to go to a bowl game. However, he already sees the benefits. Of additional practices.
"It will be good for the young guys," Hurst said. "I'm not sure how it works because I haven't been here for a bowl game yet. Coach Muschamp will have a plan for us to get in there and get the bowl win."
Redshirt freshman running back A.J. Turner will play in his first bowl game for the Gamecocks.
"We have to put this behind us and get ready for this bowl game, whoever we play," Turner said. "We have to practice harder. We're going to have a lot of time to get to know each other better and gel and get more chemistry. We'll be fine the next time around."
Safety D.J. Smith was a true freshman in 2014 when the Gamecocks faced Miami in the Independence Bowl, so he understands the importance of additional bowl practices.
"Our coaches have been stressing that this is like getting ready for next year," Smith said. "Fifteen extra practices can do a lot for us. We're going to be working hard. We have a bad taste in our mouths."
Where do the Gamecocks go from here after an embarrassing loss in a rivalry game?
"We'll get ready for bowl practice," head coach Will Muschamp said matter of factly after Saturday's loss. "When we start bowl practice is based on when we play the game."
The Gamecocks will learn their bowl fate Sunday afternoon when all 40 bowl matchups are announced. USC would prefer an invitation to one of the SEC's 'Pool of 6' Bowls, which is the third tier of the conference's bowl structure. The Belk Bowl in Charlotte on Dec. 29 would give the Gamecocks and their fans a short trip up I-77 for a game against an ACC opponent.
However, the Gamecocks' 6-6 record puts them behind nine SEC teams with seven or more wins and could limit their options to the Birmingham or Independence bowls.