Pellage commits
[rl]

Offensive tackle has been a priority position for South Carolina in the 2015 class and South Carolina has landed a talented prospect at the position in Florida's
Christian Pellage
, who knew that he wanted to head to USC after his latest visit to Columbia last month.
"A couple of days after I left, I told them I'd be committing," said Pellage, a rising senior. "I wanted some time to talk about it with my parents and think about it myself personally, and it just felt right. I focused on the education, possible playing time and also it's not too far away from home, so my parents can drive to the home games. And I loved how family-oriented the team was and how involved everyone is.
"It's the perfect place for me."
Pellage holds more than 30 offers and other schools including Miami, Alabama and Florida. But in the end it was his relationship with Gamecocks offensive line coach Shawn Elliot that won Pellage over.
"I have a really good connection with coach Elliot and that's really what set (making my decision) off," Pellage said. "I was really impressed with him and how good of a coach he is. And I felt something different at South Carolina. I just felt a lot of love."
While Elliot didn't guarantee Pellage playing time, Pellage believes that with hard work there's a chance he could see playing time as a true freshman.
"I know it's something you've got to work for," Pellage said. "But coach Elliot said that I am physically ready to play if I went there now, and I feel like I'd be able to fit in their offensive scheme."
With his commitment secure, Pellage said he doesn't intend on taking any official visits other than to South Carolina at a time to be determined. That visit will be his third to Columbia and one he's looking forward to.
"Everything about there is beautiful," he said. "The stadium is breathtaking. They're getting new dorms and I heard they're going to be redoing the locker rooms too."
Quotes from Pellage provided by Rivals.com's Adam Krohn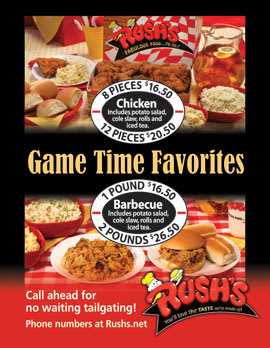 Click
Here
to view this Link.