Release: Athletics media relations rebrands department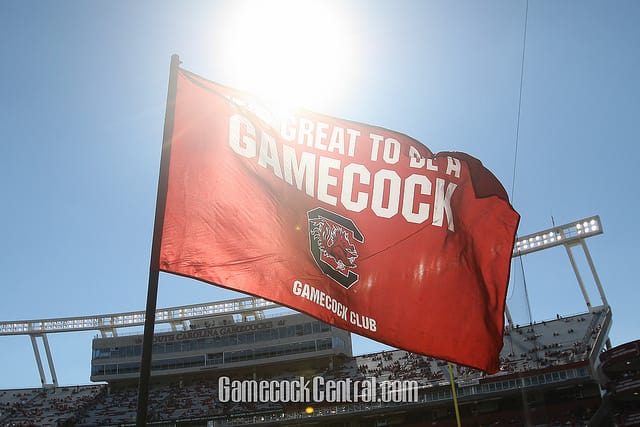 University of South Carolina Athletics has rebranded its Media Relations department, it was announced today.
The area will now be referred to as Athletics Communications and Public Relations.
"The role of the public information specialist has evolved in the landscape of a 24-7-365 news cycle," said Steve Fink, Assistant Athletics Director – Communications and Public Relations.
"While a fundamental part of our responsibility remains committed to assisting the media in providing coverage of the institution, its athletics programs, administrators, coaches and student-athletes, we no longer rely solely on the messages carried by external media sources. A unified communication of our overall brand and that of individual sports is more important than ever, and we believe this new designation more accurately reflects our role within the athletics department," noted Fink. "Both efforts are equally critical to the effective dissemination of information, the growth of our fan base and the recruiting efforts of our coaching staffs."
"Working with the media is a vital part of our overall communications strategy," said Director of Athletics Ray Tanner. "This rebranding move is indicative of the importance of the role of our Office of Athletics Communications and Public Relations. Steve Fink and his staff have done an outstanding job in working with the media. This new designation will assist us in communicating the story of Gamecock Athletics more effectively."
The Athletics Communications and Public Relations department's mission is to strategically provide communication between the athletics department and its external and internal constituents, increase awareness of and interest in South Carolina Athletics and to publicize the activities and achievements of the student-athletes, teams and athletics department as a whole.
"The communications contact will serve as the point person to develop an overall content management strategy for each sport," continued Fink. "With the increasing commitment to expand the Athletics Department's resources, our task is to work closely with the other internal departments to ensure cohesive strategies and provide content ideas and oversight with an eye to protect the brand of the department, the individual programs, the coaches and the student-athletes."
With this transition, Matt Freed, Diana Koval and Emily Miles, all who have worked in the department for more than 10 years, have all been promoted to Director of Athletics Communications and Public Relations.
Kent Reichert, who has worked in the communications offices at Kent State, Coastal Carolina and Michigan, has been hired as Associate Director of Athletics Communications and Public Relations and will be the primary contact for South Carolina Baseball.
Cassidy Mace, a 2017 graduate of Iowa State University, and Patrick Osborne, a 2017 graduate of Oklahoma State University, have recently been added to the staff as assistants. Mace will oversee the communications efforts for men's tennis and swimming & diving, while Osborne will be the primary media contact for women's tennis and equestrian.
2017-18 Athletics Communications and Public Relations Staff with Titles & Primary Sport Assignments:
• Steve Fink: Assistant Athletics Director - Communications and Public Relations (Football)
• Matt Freed: Director of Athletics Communications and Public Relations
• Diana Koval: Director of Athletics Communications and Public Relations (Women's Basketball)
• Emily Miles: Director of Athletics Communications and Public Relations (Men's Basketball)
• Kent Reichert: Associate Director of Athletics Communications and Public Relations (Baseball)
• Joe Kepler: Assistant Director of Athletics Communications and Public Relations (Volleyball, Beach Volleyball)
• Koby Padgett: Assistant Director of Athletics Communications and Public Relations (Softball, Cross Country)
• Rob Walden: Assistant Director of Athletics Communications and Public Relations (Track & Field)
• Michael DeBates: Athletics Communications and Public Relations Coordinator (Men's Soccer, Men's Golf)
• Scott Waggoner: Athletics Communications and Public Relations Coordinator (Women's Soccer, Women's Golf)
• Cassidy Mace: Athletics Communications and Public Relations Assistant (Swimming/Diving, Men's Tennis)
• Patrick Osborne: Athletics Communications and Public Relations Assistant (Equestrian, Women's Tennis)