South Carolina lands paint presence Wildens Leveque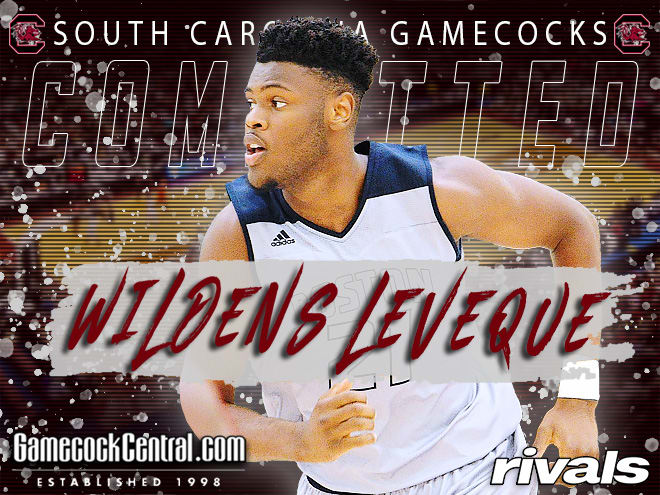 South Carolina made another move with its 2019 class on Friday with the commitment of Wildens Leveque. A fringe Rivals150 prospect and one of the more underrated bigs nationally, Leveque chose the Gamecocks a week after his official visit.
A 6-foot-9 center and one of the best from the New England prep ranks, Leveque discussed his commitment with Rivals.com.

"I just liked the coaching staff and Coach Frank (Martin). How he has used Chris Silva and with how our games are similar, he has helped him evolve and get better and also helped him get closer to the NBA, which is my dream, too. I like the team and it is just a good vibe there," he said. "I really connected with the coaches and with what they were saying. They were real with me and with what they said. They showed me that they believed in me and how I am going to be used."
Leveque chose USC over VCU and UMass as he brings a college-ready frame to the SEC program, along with a tremendous motor. A mobile paint presence that does most of his work around the basket, Leveque can score in the post, cause damage on the weakside glass and protect his team's bucket.
Slotted as the five-man for the always talented and successful Mass Rivals program, Leveque enhanced his profile this summer with his team making a run at the various events on the adidas platform. A native of Brockton, Mass., whose parents are from Haiti, Leveque is likely the long-term replacement for all-SEC senior Chris Silva upon his graduation.
The second commitment for the Gamecocks, Leveque joins in-state guard Trae Hannibal in its 2019 class. Compared to this time last year, USC is much further ahead with its class which should allow for the Gamecocks' coaching staff to invest more time and attention with the 2020 group as they will need to replace Maik Kotsar in the frontcourt.