Up Next: Season of unfulfilled expectations at Western Carolina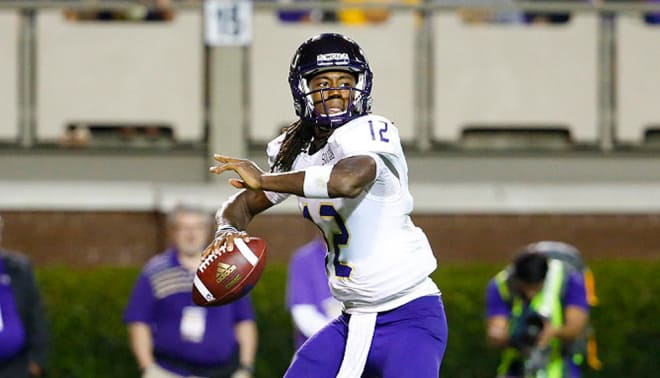 Lack of familiarity with Western Carolina will not be a problem for South Carolina on Saturday, especially between the coaches.
WCU head coach Mark Speir coached at Appalachian State from 2003-11 alongside Gamecocks offensive line coach Shawn Elliott before the latter accepted his current job with USC in January 2010.
Elliott also coached at Appalachian State with Western Carolina offensive coordinator Brad Glenn, and served as position coach for a pair of WCU assistants – OL coach/Run game coordinator John Holt and tight ends coach/Special teams coordinator Pat Mills.
Moreover, WCU first-year assistant Brad Gideon played for Will Muschamp when he was the defensive coordinator and head-coach-in-waiting at Texas in the late 2000s. Gideon's first coaching job was a stint on the defensive quality control staff at Florida under Muschamp. He followed Muschamp to Auburn in 2015 before landing on his feet at WCU.
Muschamp's relationship with Speir undoubtedly worked in Gideon's favor.
Gideon's role with WCU has expanded in the wake of Speir's shakeup of the Catamounts coaching staff in late October when first-year defensive coordinator Dustin Landry was fired Oct. 30 following a 38-25 home loss to UT Chattanooga.
Western Carolina entered the season looking to ride a wave of momentum gained from back-to-back seven-win seasons. WCU's 7-5 record in 2014 was the most wins by the Catamounts in a decade, and earned Speir a four-year contract extension through 2020 worth more than $200,000 per year, a hefty sum for most FCS schools.
Despite 15 returning starters on offense, defense and special teams, WCU is just 2-8 heading into its season finale largely because the defense has been atrocious, ranking last in the Southern Conference in three of the four major categories – total defense (515.7 ypg), scoring defense (35.2 ppg) and rushing defense (297.8). They also rank last in pass defense efficiency (156.1), sacks (9 in 10 games), first downs allowed (25.4 per game) and third down conversion percentage defense (53.0 pct.).
Too many poor performances by the Western Carolina defense led Spier to dismiss Landry after just eight games.
Last weekend's 49-21 loss to Furman exemplified Western Carolina's season through the first 10 games. Offensively, the Catamounts accumulated 443 yards of total offense as redshirt freshman quarterback Tyrie Adams was 19-of-27 passing for 295 yards and one touchdown. However, the defense surrendered 619 yards, including 318 on the ground to Furman.
The Catamounts offense revolves around four players: Adams (2,437 passing yards), running back Detrez Newsome (916 rushing yards) and wide receivers Terryon Robinson (70 receptions) and Spearman Robinson (45).
Adams was named the Southern Conference Player of the Month for September. Newsome, the SoCon Preseason Offensive Player of the Year, is aiming for back-to-back 1,000 yards rushing seasons. He twice rushed for 100+ yards against SEC competition in 2015 with 128 at Tennessee and 111 at Texas A&M.
Newsome also serves as WCU's kick returner and he leads the FCS in all-purpose yards with 197.8 per game. Earlier this season he set a school record with 347 all-purpose yards against Chattanooga. Newsome has a 13-game streak of 100-plus all-purpose yards.
Spearman Robinson is coming off a 10-reception performance against Furman. The two Robinsons at receiver have combined for 320 career catches.
Muschamp compared Western Carolina's offensive scheme to Missouri as far as tempo is concerned. WCU is averaging 388.5 yards per game with a nearly perfectly balanced offense – the Catamounts have run the ball 328 times and thrown it 331 times.
"Brad Glenn, their offensive coordinator, does a really good job with tempo and run-pass options and stretches the defense vertically and horizontally," Muschamp said. "(They've got a) tempo game very similar to Missouri as far as snapping the ball quickly, so we've got to be gelled up defensively, getting our eyes in the right spots and getting our cleats in the dirt, ready to play."
The Gamecocks struggled to stop the run against Missouri in the first half as the Tigers ran for two touchdowns from outside the red zone within a seven-minute span of the second quarter, a 29-yard score and a 25-yard score.
"Watching the Missouri tape, there were some issues there in the run game and some issues as far as the run-pass options were concerned," Muschamp said. "Those are things we've got to continue to shore up. We need to become a better space team as far as playing defense and tackling in space. There's no question we have a lot of things to work on defensively."
SEC WEEK 12 SCHEDULE (Nov. 19)
Texas-San Antonio at Texas A&M, noon (ESPNU)
Louisiana-Lafayette at Georgia, noon (SEC Network Alt. Channel)
Florida at LSU, 1 p.m. (SEC Network)
Missouri at Tennessee, 3:30 p.m. (CBS)
Western Carolina at South Carolina, 4 p.m. (SEC Network Alt. Channel)
Austin Peay at Kentucky, 4:30 p.m. (SEC Network)
UT-Chattanooga at Alabama, 7 p.m. (ESPN2)
Arkansas at Mississippi State, 7 p.m. (ESPNU)
Alabama A&M at Auburn, 7:30 p.m. (SEC Network Alt. Channel)
Ole Miss at Vanderbilt, 8 p.m. (SEC Network)