USC trademarking 'Spurs Up'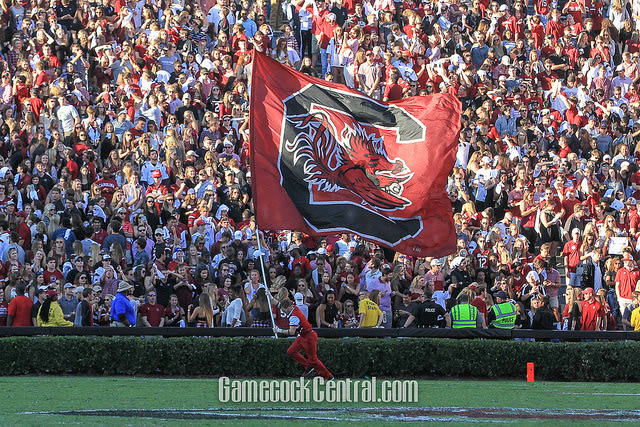 Since the beginning of his tenure at South Carolina, head football coach Will Muschamp has used the phrase "Spurs Up" to signal new prospect commitments or as a general rallying cry for the fan base.

ALSO SEE: The Insiders Forum has the latest discussion and behind the scenes news on Gamecock athletics/recruiting

Muschamp has credited his wife, Carol, with thinking of the phrase. Since then, "Spurs Up" has been an integral part of the lexicon for USC fans on social media . Muschamp's Gamecock Club speaking engagements were branded as the "Spurs Up Tour" and the football staff's most significant recruiting events are labeled as "Spurs Up Day".
Now, the university will look to protect the brand further with a trademark of the phrase. USC first filed for a trademark through the United States Patent and Trademark Office in March of 2016.

ALSO SEE: Inside notes on several top USC recruiting targets

"Once Coach Muschamp started using it in earnest, we wanted to start to protect it," said Eric Nichols, who is the Senior Associate Athletics Director for Marketing & Branding/CMO at USC. "A lot of times it's more defensive than offensive."

Nichols, who has been on the Carolina staff since July of 2008, explained how the trademark process works.

"Our trademark licensing office initiates the process. We have an attorney that they work with and they pump it through the process. We don't do much over here other than guide them and tell them that we continue to use it and it's a part of their program," he said.
USC's trademark of the phrase covers clothing (t-shirts, sweatshirts, shorts, jackets, and hats) as well as entertainment services (namely, college football games).

JOIN GamecockCentral.com today for all the inside scoop on USC athletics/recruiting!

Nichols anticipates the process being complete at some point prior to the 2017 football season concluding.

"We have to illustrate its use in the market place meaning it has to be on merchandise," he explained. "As soon as we illustrate use, it will become permanent. Within the year, certainly."