WBB: Projecting the rotation
South Carolina expects to return all but two players from this year's team, but Dawn Staley will have some interesting decisions to make with the rotation.
The Gamecocks used the same starting lineup in every game this season. The only change came between the exhibition and first game, when Staley swapped Brea Beal and Destanni Henderson, giving Henderson the sixth-woman role. That move was made almost out of necessity, because otherwise Staley didn't have a guard on the bench. But it also brought the best out of Beal and Henderson, allowing Beal to become a defensive star and giving Henderson more playing time.
Next season won't be so clear-cut. Staley has to replace her starting point guard Tyasha Harris and power forward Mikiah Herbert Harrigan, both top ten WNBA draft picks. As of now, there isn't an obvious replacement at either position, and in both cases, the choice will have a ripple effect through the rotation.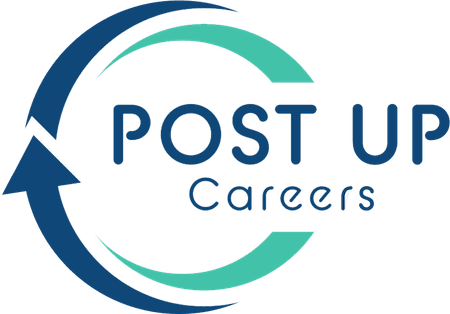 CENTER
Starter
Aliyah Boston
Backup
Victaria Saxton
We'll start with the easiest position. Boston was the starter and Saxton the backup this year, and both return next season. Boston is coming off the most decorated freshman season in program history, and Saxton is an underrated defender and capable scorer. This rotation should stay intact.
POWER FORWARD
Starter
Laeticia Amihere
Backup
Brea Beal
To me, this is a question with no wrong answers. You could really go two different directions. You could go (slightly) small with Beal. She is a strong rebounder and as a freshman was most effective on offensive slashing toward the basket. It's not hard to envision her as a starter here in the mold of Aleighsa Welch. But I think she will be better as a small ball option (again, she's 6-1 and strong, so she's only small by comparison) with Amihere as the starter. Amihere has a similar game to Herbert Harrigan: they block shots, are capable rebounders who like to play facing the basket, and who can step out and drain the occasional three. But Amihere was inconsistent this season and she needs to be much more reliable if she is going to start. If that doesn't happen, you could see Beal start here and South Carolina go with three guards. I also think Staley will try to add a graduate transfer for depth. "We are on the market for some players that we feel could fit on our roster and on our team," she said.
WING
Starter
Brea Beal
Backup
LeLe Grissett
The flip side for Beal is that, if she can improve her three-point shooting, she could become a star as a wing. She already proved she can defend the best players in the country, and when she was called on to score, Beal delivered. She will get more scoring opportunities next season, and if she adds a consistent three-point shot Beal will be a real weapon on both ends of the court. Grissett finally found her niche as the backup here, providing a spark off the bench, and I don't expect that to change.
OFF GUARD
Starter
Destiny Littleton
Backup
Eniya Russell
POINT GUARD
Starter
Zia Cooke
Backup
Destanni Henderson
This is where it gets interesting and where, if not properly managed, the wrong decision could wreck the season. The Gamecocks will probably still be figuring out the rotation going into next season's opener, if not longer. It's also where the combinations matter, and Staley may have to massage some hurt feelings. In terms of talent, Cooke and Henderson are the two best players. Cooke started at the off guard as a freshman, but like Henderson she is a natural point guard. The Gamecocks could simply move Henderson into Harris' starting spot: she's earned it and she seems primed to take over. But I don't like that lineup. It's a smallish backcourt, and your backup point guard is also your starting two guard, which creates awkward rotations. I think ideally, Henderson continues as the backup, albeit with significantly more minutes and in the crunch time lineup, but it might be a hard sell to convince Henderson to come off the bench again.
There are a couple of uncertainties at work, exacerbated by the coronavirus pandemic. Littleton is the all-time leading scorer in California state history, although she only averaged 8.4 points at Texas as a sophomore. The Gamecocks are optimistic that the change of scenery, along with surgeries on both feet, will help Littleton get back to being a scoring threat. Littleton only began basketball activities in March, and she has to continue her rehab at home instead of on campus, which is not ideal. She has daily video conferences with the training staff to discuss her rehab, and Staley expects her to contribute, but like her progress may be slower than normal because she isn't on campus. "I think she's going to make a huge impact on our program," Staley said recently, "with her ability to stretch the floor and she's a communicator."
Russell is a 6-0 combo guard and Staley expects big things from her, but she will probably be a situational player as a freshman. However, Russell's size makes her a potential wild card, and you never really know until you get a player on campus. The problem is, right now nobody knows when that will happen, and the lack of summer work could slow Russell next season.
Whatever decision is made at point guard (and I've changed my mind three times writing this), this is the one that could be the difference between a Sweet Sixteen and a Final Four. Beyond her numbers, Harris was the ultimate point guard. She hardly ever made mistakes and she kept the other four players involved at all times. Henderson and/or Cooke, despite all their considerable talent, still have to prove they can do that.
Elysa Wesolek or Olivia Thompson will likely continue to see limited minutes.