Where national outlets have South Carolina playing their bowl game
Now that they saw one of their goals come to fruition, now the tough part begins.
South Carolina clinched bowl eligibility two weeks ago against Vanderbilt and now the bowl picture is steadily becoming clearer.
Below we'll take a look at a few scenarios.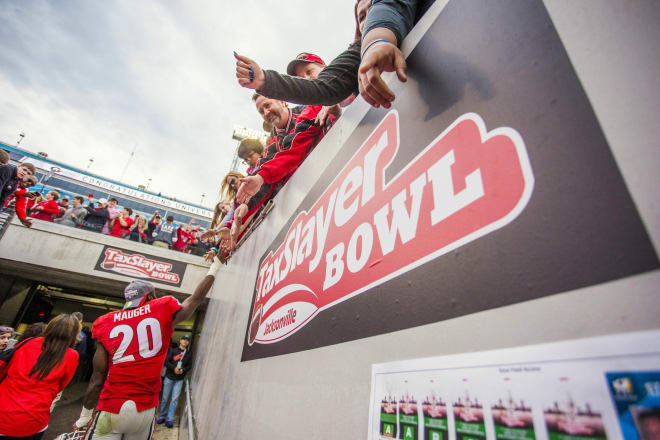 The SEC currently has seven bowl-eligible teams with every other team having a shot at six wins this season.
Also see: Can the Gamecocks run against Florida?
South Carolina is not eligible to the Birmingham Bowl since the Gamecocks were there last year and are one win away from being considered for the Belk and Music City bowls tier.
Two more wins, against teams like Florida and Wofford who come in back-to-back weeks, then the Gamecocks (6-3, 4-3 SEC) would jump to potentially the TaxSlayer and Citrus Bowl level.
Also see: See which players saw the most action last week against Georgia
South Carolina's currently ranked No. 32 in ESPN's football power index and has a 68.8 percent chance of beating the Gators Saturday and an almost 97 percent chance of taking down the Terriers.
With those odds, it's likely USC finishes 8-4 with a chance to head to Florida for the postseason.
See the full list of projections below.
Also see: Which prospects are expected to visit this weekend for the Florida game
Bleacher Report: Texas Bowl vs. West Virginia (Wednesday, Dec. 27)
CBS: Music City Bowl vs. Northwestern (Friday, Dec. 29)
ESPN: Belk Bowl vs. Wake Forest (Friday Dec. 29)
TaxSlayer Bowl vs. Virginia Tech (Saturday, Dec. 30)
SB Nation: Buffalo Wild Wings Citrus Bowl vs. Penn State (Monday, Jan. 1)
Sports Illustrated: Music City Bowl vs. Northwestern (Friday, Dec. 29)
Sporting News: TaxSlayer Bowl vs. Virginia Tech (Saturday, Dec. 30)
USA Today: TaxSlayer Bowl vs. Iowa (Saturday, Dec. 30)
Yahoo Sports: TaxSlayer Bowl vs. Virginia Tech (Saturday, Dec. 30)